ROMANCE THE WIND ABOARD A TALL SHIP.
Star Clipper and her sister, Star Flyer, are both stars of the sea; gliding through the water like graceful swans and sitting proudly atop the rolling waves.
Although both four-masted ships, as opposed to five, they are surprisingly taller than Royal Clipper and possess just as much style as their illustrious cousin. However, they are both just 360 feet long and each carries only 170 guests in pampered comfort.
Star Clipper is a true clipper ship, reflecting her proud heritage in every inch of the polished brass and gleaming brightwork that graces her decks and superstructure. Step aboard this striking vessel and you'll be greeted by a new generation of sailing culture. Here, the grand traditions of the past, which characterise what sailing is all about, exist alongside the comforts and amenities found on the contemporary cruise liners of today.
Don't let this tribute to sailing's past fool you though as Star Clipper is a modern ship through and through. She welcomes luxury-loving passengers from all over the world who hold the legacy and customs of the grand era close to their hearts yet yearn for a new and exciting adventure.
Life aboard is blissfully relaxed, much like travelling on a private yacht. You'll never feel restricted or disorientated on any of our ships as our staff work tirelessly to meet your needs and make you feel comfortable.
There are six categories of generous staterooms; giving you plenty of choice when deciding which one suits you best, whilst the expansive decks give the whole ship an uncluttered feel. In fact, you'll find that, due to the small number of passengers on board and the spacious surroundings, both Star Clipper and Star Flyer offer more outdoor space per person than most conventional cruise ships.
The interior design of Star Clipper again harks back to nautical days gone by. Famous sailing ships are remembered in paintings that are hung on the walls, while teak and lustrous mahogany rails are richly reminiscent of Star Clippers' proud maritime heritage.
All three ships feature an exquisite dining room, in which you can eat when and where you like, our convivial indoor-outdoor Tropical Bar and Piano Bar, multiple swimming pools, and an Edwardian style library where a Belle Époque fireplace glows with a warmth that reflects the friendliness and enthusiasm of Star Clippers' hospitable officers and crew.
Let Star Clipper take you on a trip to the Caribbean, a Grand Voyage to unexplored lands, or one of our many Eastern Mediterranean cruises, and indulge your passion for sailing whilst reigniting your love for these breath-taking tall ships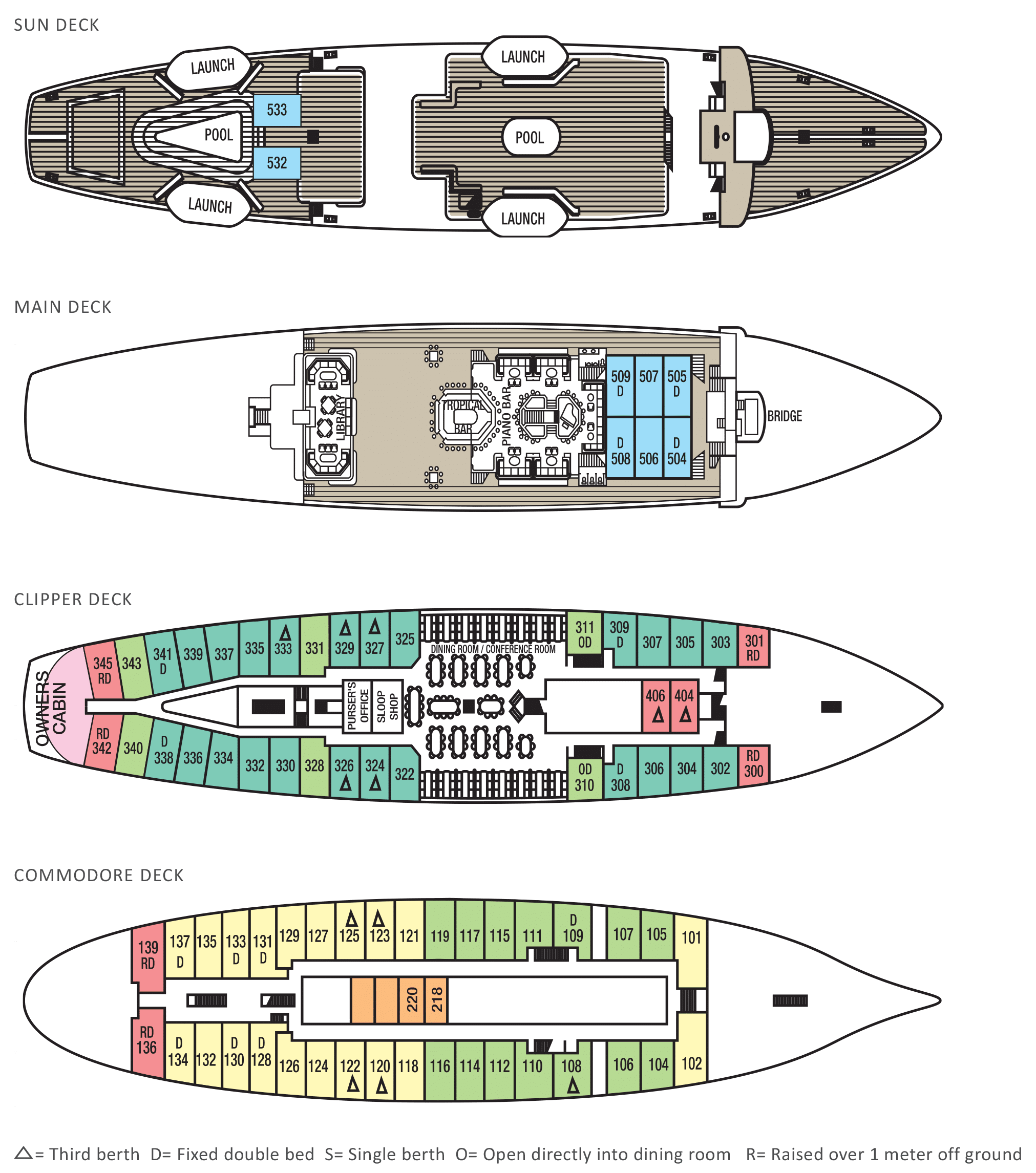 Looking for more information?
You are welcome to pop into our boutique shop on Over High Street, it would be so lovely to see you and our expert team can be on hand to assist you with any travel queries!
To see a selection of our brochures please click here, for any others please get in touch with us below.
Monday - Friday 9:30am - 5:30pm
Saturday - Sunday Closed