Krakow
Krakow is in southern Poland and is known for its rich history. Tis city is fast becoming a favourite with many of our customers.  There's plenty to do to in this diverse city, if you're a keen history buff and delight at the thought of delving into Poland's rich medieval past or you're someone who fancies a stroll along the Old Town – Krakow has something for you!  It doesn't matter what time of year you visit this wonderful city, as all year round it has its own beauty.  The summer is warm and you can enjoy more of the countryside and all the alfresco dining, but the winter brings the most wonderful Christmas Markets.
While in Krakow you can:
VISIT THE OLD TOWN
Krakow's Old Town used to be the heart of Poland's Political life and is one of the most famous old districts in Poland today. It remains lively throughout the year, especially in the main Market Square.  It's renowned for being one of the biggest market squares in Europe! There's so much to do – you can enjoy a hot or cold drink in one of the many cafes or bars, enjoy panoramic views of Krakow from the Gothic Town Hall Tower or if you prefer sight-seeing from the ground, you can take a ride in a horse-drawn carriage.
GO DEEP UNDERGROUND IN THE WIELICZKA SALT MINE
Located in Wieliczka – the mine is now an official Polish Historic Monument. It is one of Poland's largest tourist attractions and is one of the World's oldest operating salt mines. The mine was used to produce table salt, from the Neolithic age all the way to 2007!
EXPERIENCE SOME DELICIOUS POLISH CUISINE AT CHIMERA RESTAURANT
The Chimera restaurant is one not to be missed. Situated close to the Market Square, this three dining-roomed traditional restaurant is located in a fourteenth-century cellar, historically used to store beer and wine. A gorgeous feature of this 'Gothic' restaurant is the unique fireplace which is still used to roast meat in a special roasting dish made of glass.
REMEMBER AUSCHWITZ – BIRKENAU

This trip down memory lane isn't for everyone, there are many reasons for visiting Auschwitz Memorial to try to understand the sad events of the holocaust. Auschwitz was opened 1940 and continued to be used as a concentration camp until its closure in 1945. Polish PoW's were its first prisoners, but from 1942 onwards, Jews made up the vast majority of prisoners at Auschwitz-Birkenau.
RYNEK UNDERGROUND
Under the Main Square is a hidden world of the history of Krakow, this is the museum experience of Rynek Underground. All tucked away in subterranean surroundings, this is a world of medieval markets and ancient chambers, all uncovered by recent excavations before Rynek Underground opened in 2010.
WAWEL CASTLE Another part of the Historic Center of Krakow UNESCO World Heritage site, this castle was built in the 14th century by the command of King Casimir III the Great
OSKAR SCHINDLER'S FACTORY – impressive interactive museum and a moving testament that tells the story of the city's history from 1939 to 1945.
KAZIMIERZ – This is the traditional Jewish Quarter of Krakow,
Vodka Tours, electric scooter tours, Choppin Piano Concert, Krakow river cruise by night are just some of the other fun trips you can enjoy whilst in this wonderful city
Christmas markets are a must to this beautiful city, traditional and locally made food and drink are in abundance.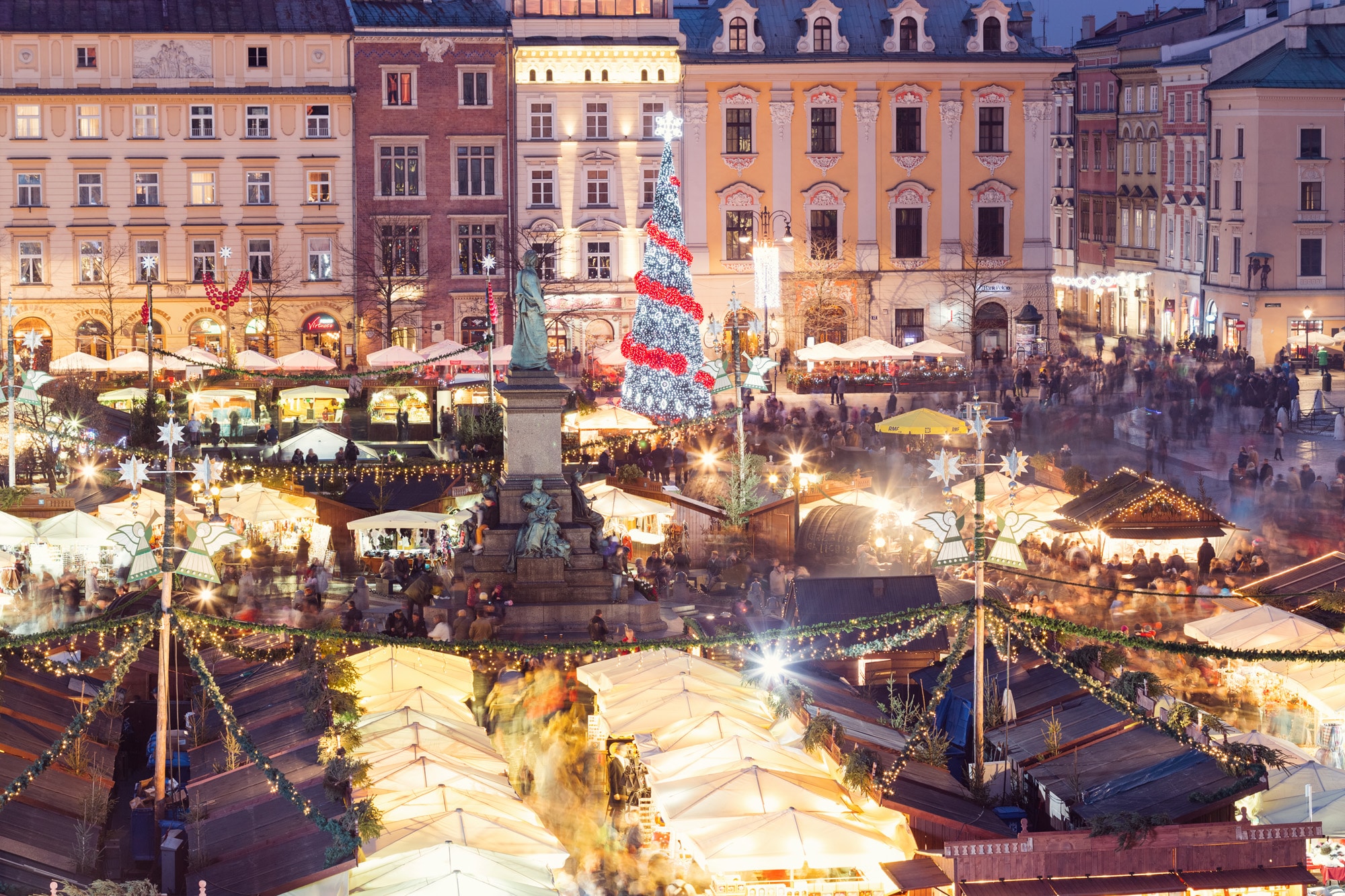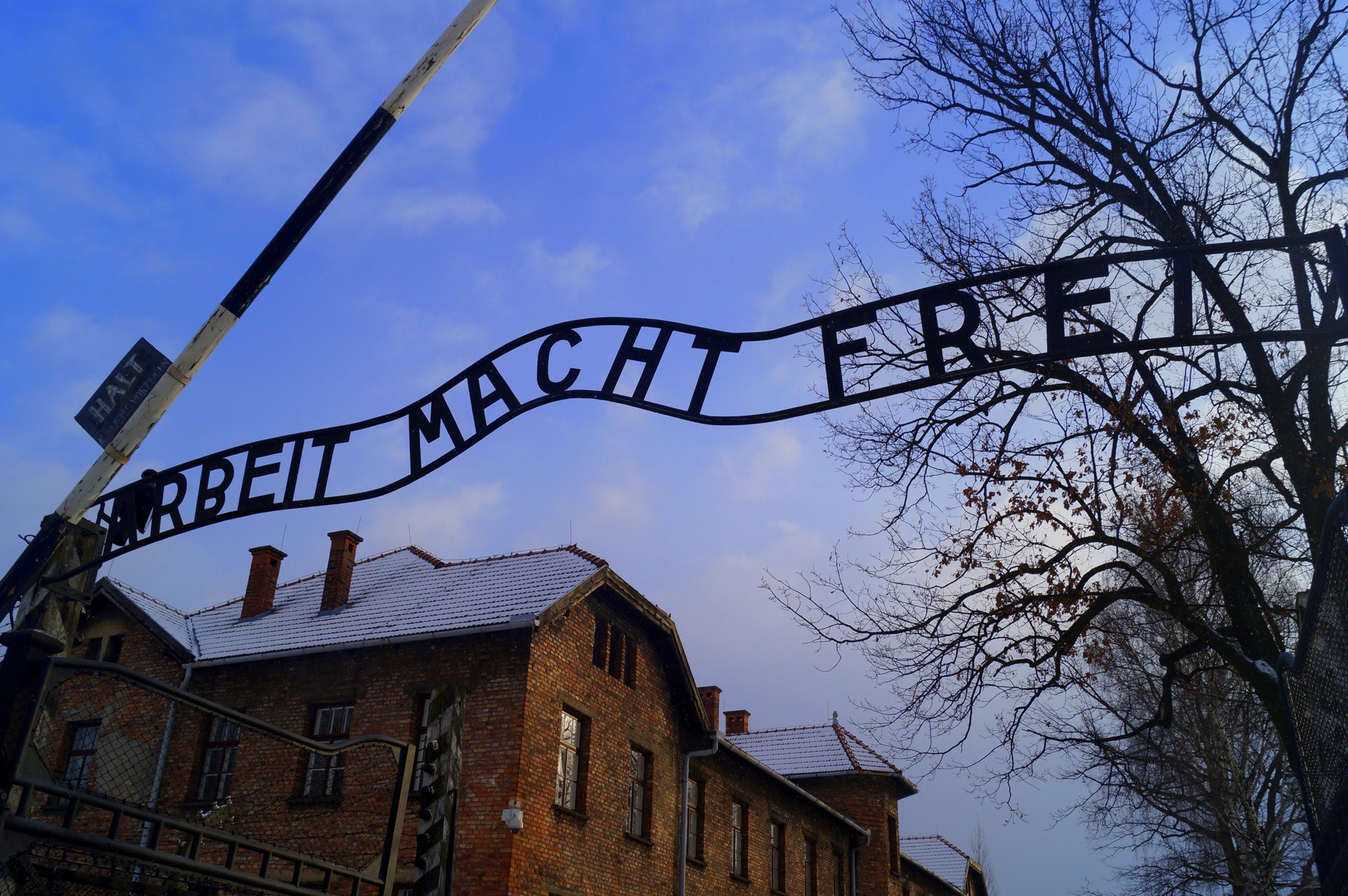 Good to Know
Read the basic information and also some fun facts about Krakow! Here you will find everything you should know…