New York
New York really is the city that never sleeps…  I could never understand why people used to go back time and time again, but here I am having already been 3 times and wondering when I will go again!  So, whether you're interested in fascinating galleries and museums, amazing theatre, cool nightlife or even stylish shopping then there is something for everyone.   Enjoy the sights and sounds of New York City as you stroll through the iconic Central Park, ice skate at the Rockefeller Centre and stumble upon some of the many art fairs, markets and events that fill the city streets.
Pre purchase a NYC pass.  You can have one that suits you with as many attraction tickets included as you think you will need.  We purchased the 3-attraction ticket which was great for the 2 days we were there.   https://www.dosomethingdifferent.com/ticket-description/new-york-explorer-pass
The open top bus tour of the city is fabulous. I have done it twice now and still see different things and learn new interesting facts about the city each time.  This tour is the best way to see much more than you would normally. Try and do the full tour first then get on/off where you please.
Take the circle line cruise which circles the Statue of Liberty providing you with the best views. Hear the history of the immigrants to Ellis Island, enjoy the views of the NYC skyline from the famous Hudson River and look out for views of Brooklyn Bridge.
The views from both Rockefeller Center and Empire State Building are awesome. It is really cool to do one in the day (maybe Rockefeller so you can see the Empire State Building in daylight) and Empire at night
Visit Soho, Little Italy or China Town.  Great local restaurants and food is cheaper here than in the city centre.
Hotel choice; try and be within 5 minutes of the centre for ease to most attractions. The two hotels I have stayed in are more boutique style and have allowed a little downtime to unwind. The Muse (this is a Kimpton Hotel, it was fabulous, modern and had a great happy hour offering a glass of wine and nibbles early each evening &   located in Times Square.  The Gregory was quirky and authentic with great service. It is within a 5 minutes' walk of Times Square.
You have to try a burger from Shake Shack, it's really tasty.  Make this your main meal on this day as they are very filling. For more refined dining try Ruth Chris's Steakhouse. Great atmosphere, amazing food – https://www.ruthschris.com
Grand Central Station, the architecture is amazing. So much history and a beautiful building. It seems surreal it is a station!
Try one of the many local American restaurants for breakfast. A little tip for you, don't over order. All portions are massive, why not share between a few of you.
Visit the world trade centre and the 911 site and museum!
Central park… a fabulous place to take a leisurely stroll and watch families, couples and children enjoy the space and facilities the park has to offer.  You can take a horse and carriage ride if you wish.
As New York has so much to offer, I couldn't fit all I wanted into 10 tips so here is a little more. Did you know many of the museums are free? Did you know there is an underground hot steam system still used to heat buildings? That is what all the smoke coming out of drains is and you may see some chimneys in the streets used to vent off steam. Look out for all the fire stations across the city and see their memorials to all that died in 911.
Shopping is a must for many – Maceys, Bloomingdales and Hollister are a few favourites but shops are in abundance and good prices too.   Many like to take in a Broadway show. You can pre plan or even buy tickets on the day.  Finally, whilst the ladies are shopping the men might enjoy the Air Sea and Space Museum, where you can enjoy Military de commissioned Aircraft carrier USS intrepid and so much more.
We can book all of the above… so if you would like to pre book anything just let us know!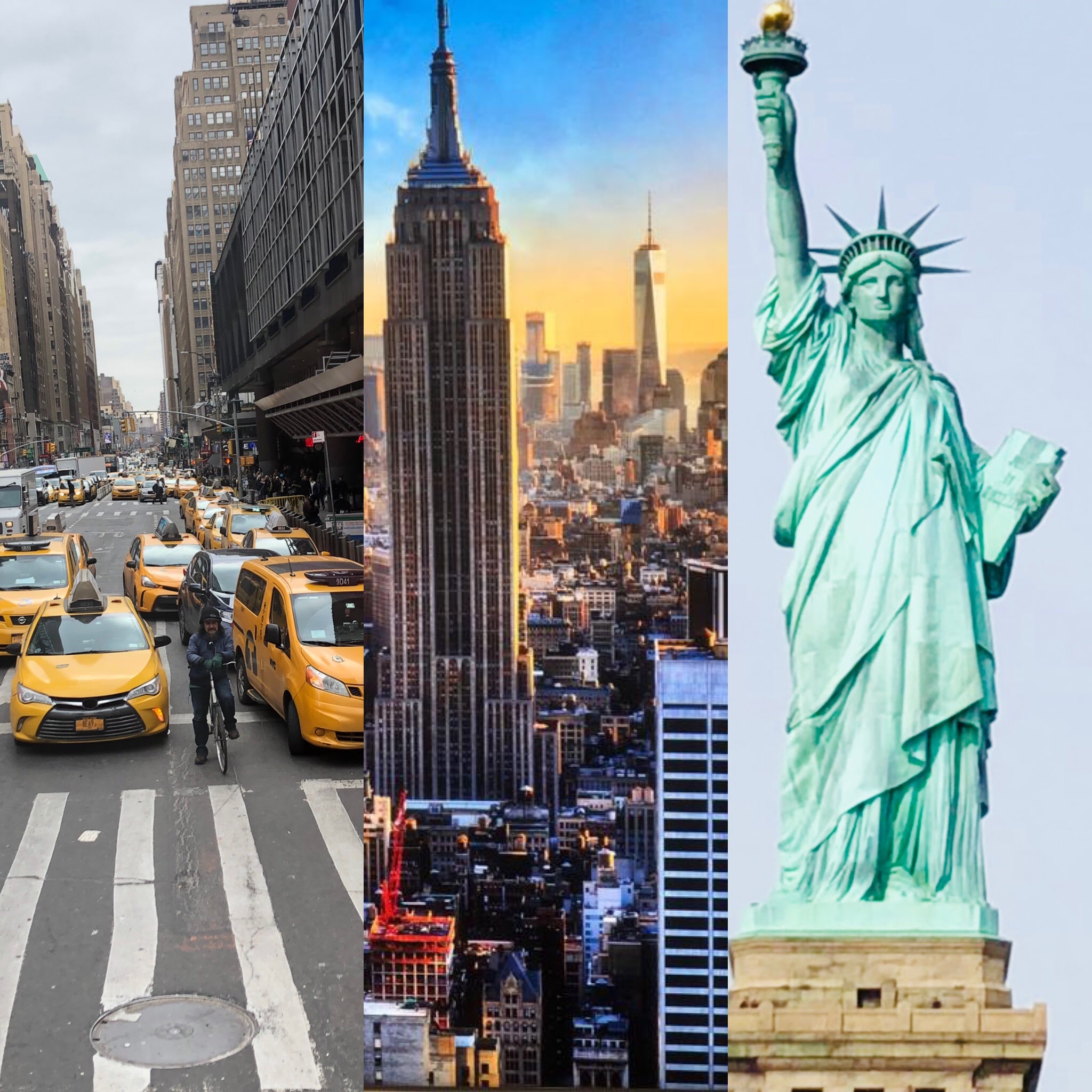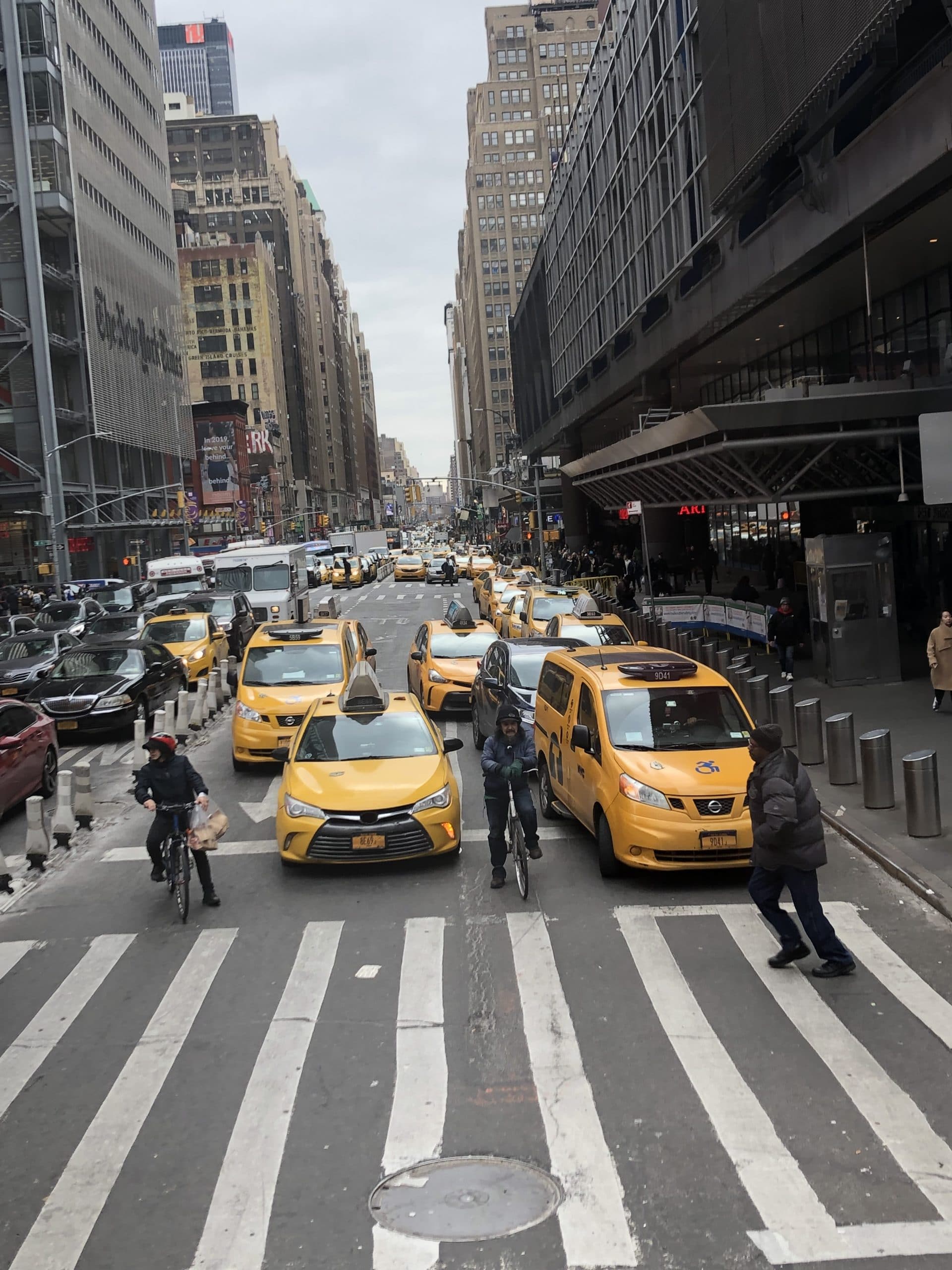 Good to Know
Read the basic information and also some fun facts about New York! Here you will find everything you should know…