Vietnam
A combination of colonial architecture and history with modern beach resorts and hotels, Vietnam offers a holiday destination quite unlike any other. Offering a varied cuisine, fascinating culture and world-famous history, Vietnam has to be seen to be truly understood.   You can watch in awe as local villagers work tirelessly on the paddy fields to produce their annual crop of rice which feeds the entire family.   To learn how resourceful these people are and how nothing is wasted is very humbling.  It creates a respect and understanding for this beautiful country and its gorgeous people.
You will see animals roaming freely on the highway, don't be surprised if you see water buffalo in the middle of the highway!  You may see villagers transporting furniture via their run down old mopeds with precision and faith that never fails to surprise.  And you truly will not be able to do anything other than enjoy the friendly and beautiful people that are all around.
The beaches of Vietnam are some of the best in Asia. Unlike other countries is South East Asia, many of the resorts and villages have not been overly developed and so you can still experience the traditional charm and way of life which has existed there for hundreds of years. The gorgeous white sands of Ha My Beach and Cua Dai Beach, both in Hoi An, are some of the best on the planet.
Visit historic Hoi-An on Vietnam's east coast, lively Nha Trang further south
While Vietnam's many sandy beaches are certainly one of the top attractions, you cannot visit here without immersing yourself in some of the culture which has so defined the history of this nation. Visit the Cu Chi Tunnels in Ho Chi Minh city, also known as Saigon, one of the defining sites of the Vietnam war. Make sure you also experience the varied cuisine on offer which is quite unlike anything else in Asia. Before the infamous Vietnam War, the country was colonised by France, leading to French influences in everything from cuisine to architecture – just look at Saigon's Notre Dame Cathedral as an example.
For me, you must not visit Vietnam without taking a boat trip to Halong Bay, a mythical natural wonder located in northern Vietnam near the Chinese border. This extraordinary area was declared a UNESCO World Heritage Site in 1994.
Vietnam -Top 10
You must go to Halong Bay and take an overnight cruise ON A CRUISE KNOWN AS A junk so that you can visit the floating village
Hoi An is the most wonderful town and where I recommend doing your shopping. Here is where I suggest getting your suits and dresses made.   Take dinner at Mango Mango, pre book and ask for a window table
Nha Trang for some beach and relax time
From Ho Chi Ming City take a boat trip along The River Delta
Enjoy a cooking lesson with a local chef
Purchase some handicrafts, there silk embroidery is so perfect the finished pictures look like photos
Visit the museums to learn all about Agent Orange
Hanoi a city that feels very old fashioned, almost stuck in the past with its French colonial history entrenched in its pavement cafes, architecture and wide tree-lined boulevards. Enjoy a ride in one of the 1,000s of tuk-tuks so you can take it all in
Combine your land tour with a river cruise along The Mekong. Here you can immerse yourself in the culture and the civilisation of the local villages
Again, from Ho Chi Ming city – visit the Cu Chi tunnels of the Viet Cong are worth crawling through. You can shoot a kalashnikov or an AK47 (for a small fee) if that's your thing.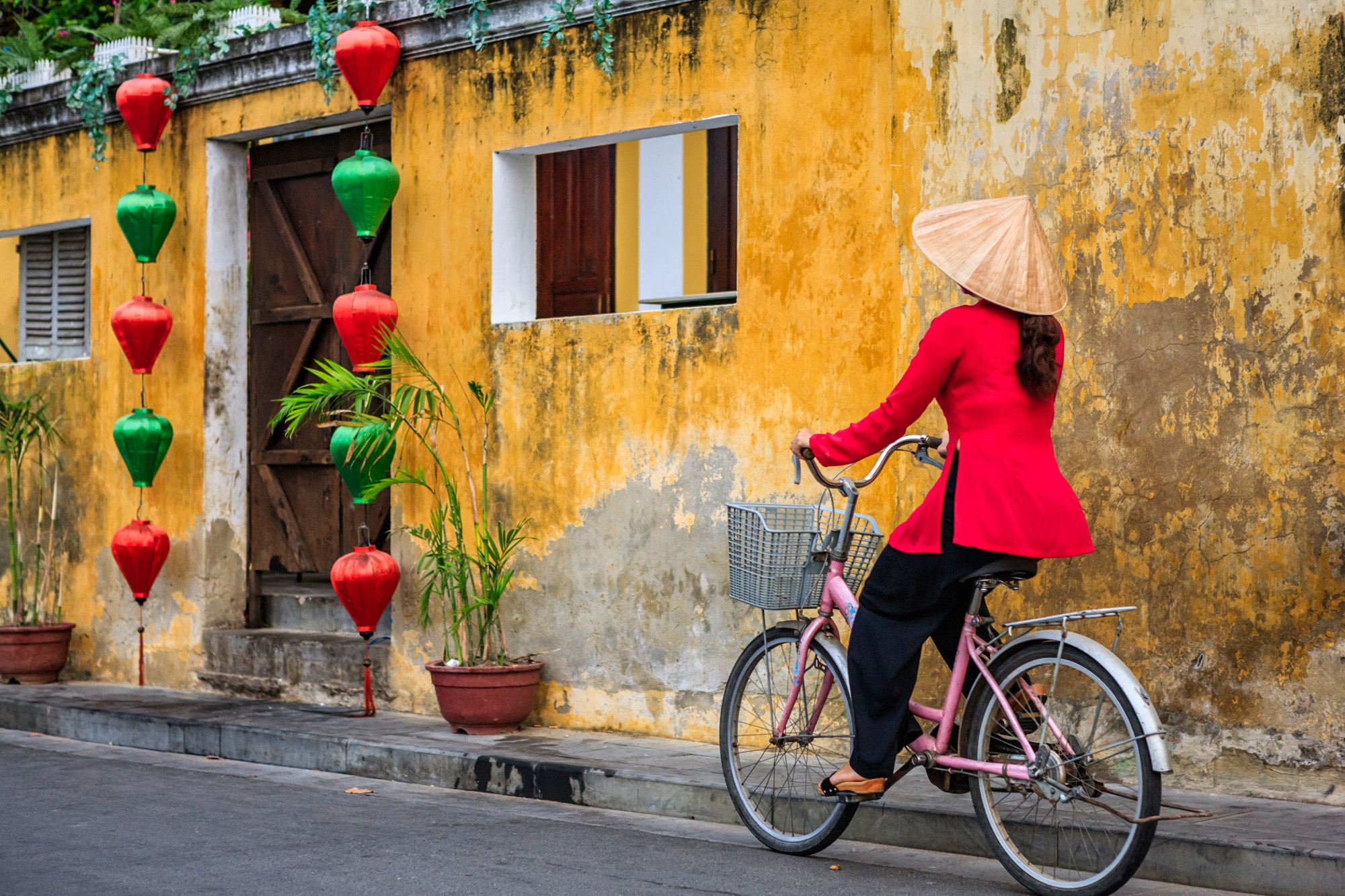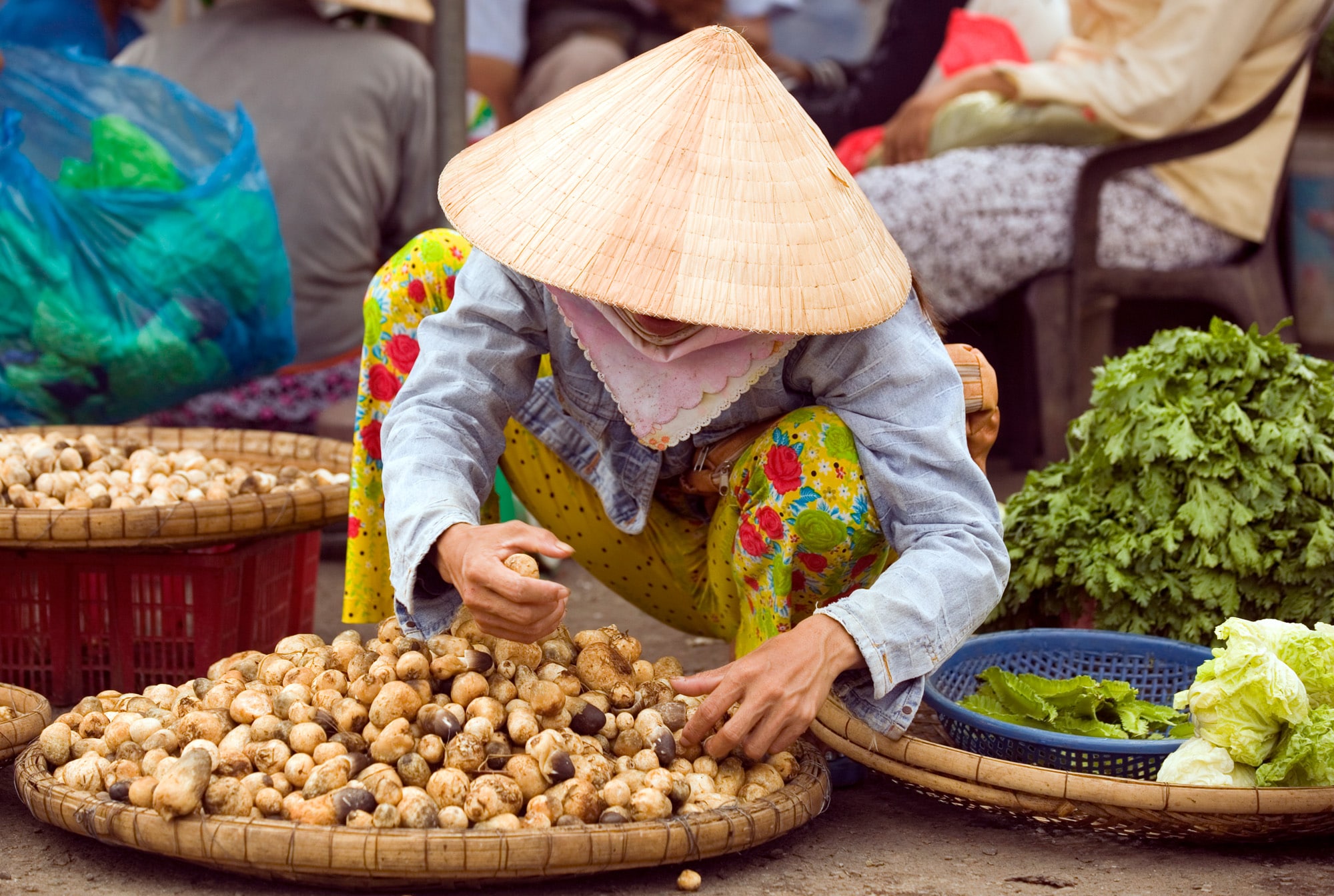 Good to Know
Read the basic information and also some fun facts about Vietnam! Here you will find everything you should know…